Apr 21, 2015 – (Newswire.com)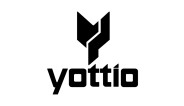 Seattle tech startup Yottio is proud to have been selected as a winner of the Best of SPROCKIT award at the media industry's largest annual convention, NAB Show. 
'With the debut of our first app that let's anyone be a real-time part of traditional media broadcasts via live video, Yottio is committed to making television relevant to the mobile generation,' says Yottio CEO & Co-Founder, Jon Lawrence.  'This award from our peers at one of the largest media conventions in the world gives a glimpse of the impact we think our startup is going to have in the broader media world.'
The first annual "Best of SPROCKIT" awards recognized five exceptional SPROCKIT companies for their outstanding products and solutions, as voted by NAB Show attendees.
During NAB Show, the 30 SPROCKIT startups presented their company's solution in a five minute pitch session, followed by a brief Q&A open to all NAB Show attendees.
Attendees were encouraged to cast their vote for the most outstanding SPROCKIT company via an online and SMS voting platform powered by 2014 SPROCKIT startup, ExciteM.
The five startups with the highest number of votes were honored by Gordon Smith, CEO and President of NAB, at the SPROCKIT VIP Reception and Awards Ceremony on Tuesday, April 14.
Yottio was selected by SPROCKIT and NAB Show to participate in SPROCKIT's 2015 program as an emerging company based on "their potential to disrupt the market and offer real solutions to challenges in today's evolving market that many established media and entertainment companies face."
Original Source: http://www.newswire.com/press-release/yottio-wins-best-of-sprockit-award-at-national-association-of